First published on : JUICEONLINE
It's that time of year again. The lanterns are out and the town has been painted red. Sometimes you forget, you know. The lion dancers are ready to pounce and the mandarin oranges are out for a discounted price.
It feels like you took a wrong turning in the city a few months ago and into Chinatown with this expression on your face:
The 12 zodiacs are dancing around your head while you're trying to keep your mind focus at the task of surviving in this bad cold world. Everyone trying to get paid. So sometimes, you just forgot about the traditions and that feeling of celebrating a festive moment with your family as a kid. No worries about anything else and you could spend to whole day just watching Kung Fu Films.
Well, I know how tough it is to get into the mood when you're not feeling it. But I am always an eager beaver to help.
Below are 5 types of Movies I truly believe you should watch in order to get into the mood of Chinese New Year.
---
1 – Wong Kar Wai's In The Mood for Love.
Love. It is a messy thing. Loving yourself to treat to this visual and story telling masterpiece by Wong Kar Wai will definitely put you in the mood for Chinese New Year.
---
2 – Kick Ass Kung Fu Movies.
Maybe, deep romance of infidelity sounds a little too dull or artsy to get that celebration vibe of CNY. You want something with more actions. Something with ass kicking.
"Shaolin shadowboxing and the Wu-Tang sword style. If what you say is true, the Shaolin and the Wu-Tang could be dangerous. Do you think your Wu-Tang sword can defeat me?"
Who doesn't love some good kung fu fighting? I mean those kids were as fast as lighting. Now whenever it get's a little bit frightening, we just need to remember that they were fought with expert timing.
A little wayaaaaaahhhhh….! And good few Haiyaaaaaahhhhh!!!
Every single one of us was brought up with some sort of Kung Fu Film. Find your favorite film and re-watch it. If not go watch some of the old classics. Bruce Lee is dope. But the master is always wiser. Why dont you watch something out of the IP Man's trilogy. It is only one of the best Kung Fu films of recent times.
---
3 – Watch an Epic tale of a Chinese Empire.
Okay so kicking asses is fun and all but sometimes you just want something with some deeper meaning or a more established themes and polished contents. Something with history and myths of the Great Motherland, China.
Then I dont know maybe watch Crouching Tiger, Hidden Dragon. Why? Michelle Yeoh.
Not sold? Patrick help me out here.
---
4 – Stephen Chow's Movie.
Too epic? Need to take the load of from all that heaviness? Why not laugh out loud an bit with some Stephen Chow's movies. Here's why…
Whether it's football.
~ OR ~
Hustlers
~ OR ~
about cooking.
Stephen Chow always got the funny bones to cover most of your cravings. Whether it's an Epic Chinese Saga with slapstick humour through the narrative of The Monkey King's journey or the growing pains of a kid dealing with an extraterrestrial and drunken dad.
Just dont expect to get Ang Paus or fortune cookies from him.
---
5 – Watch a Jackie Chan movie. Any movie.
If you still can't find a right movie to watch by now – then go with Jackie. You can never go wrong with Mr Chan.
Regardless of how you feel about him in real life, you can't deny there is at least one Jackie Chan movie you've grown up with. Whether you learn to drink like a Kung Fu Master from him or listen to his police stories or maybe just his adventures in the west. Everyone in this world have seen Jackie fights and no one can deny his amazing talents.
He's the Master of Kung Fu and Comedy.
---
Watch any or all of these and I guarantee you'll be right in the mood to light up some firecrackers and go collecting Ang Paus.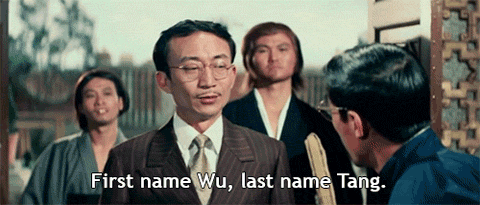 The Chinese New Year is important to time of the changing seasons. It's to celebrate to coming of the springs and welcome in prosperity for the coming year. And 2018 is the year of the DAWGS!
For those on the highways – remember to always, have a safe drive back to your hometown this CNY.